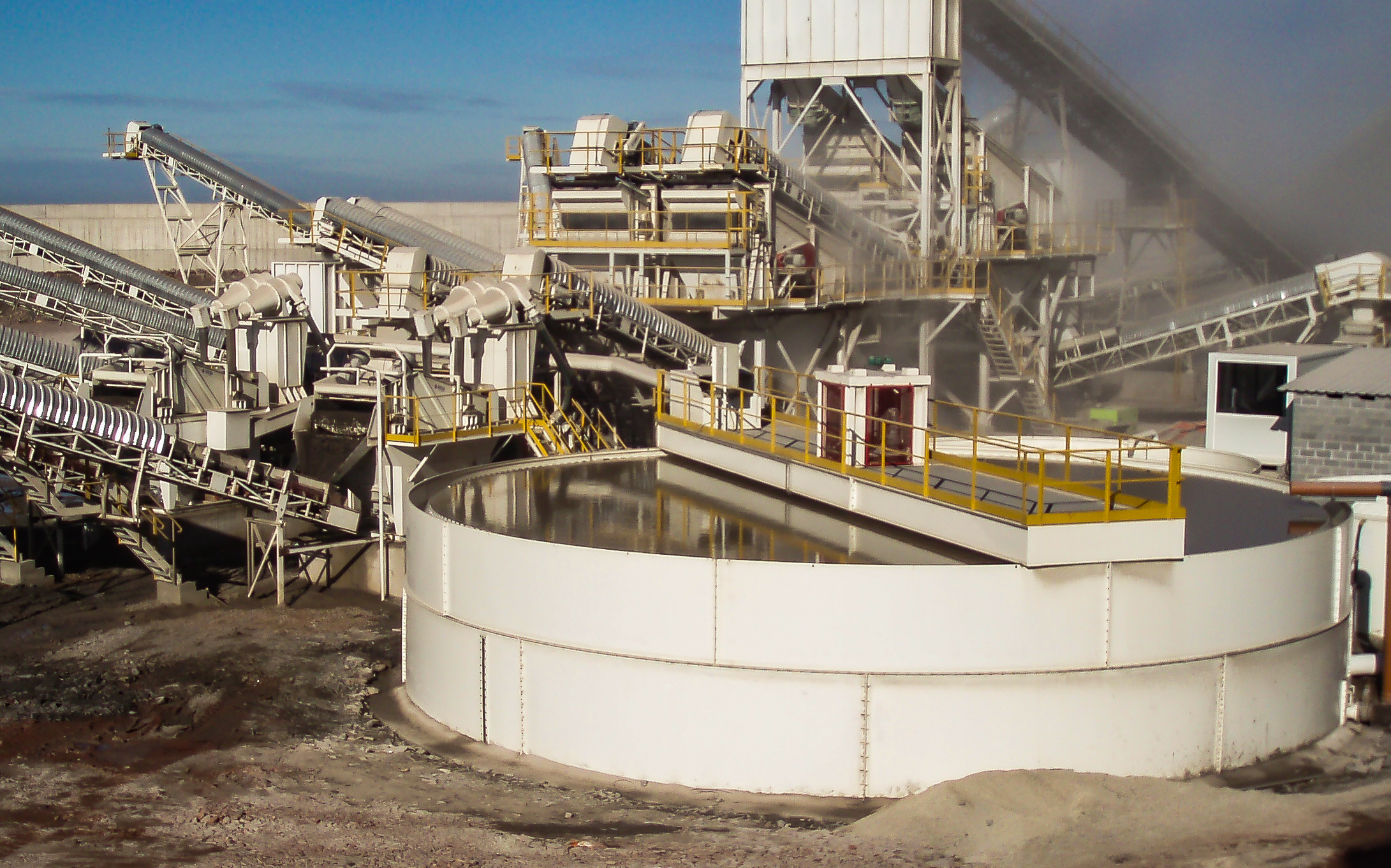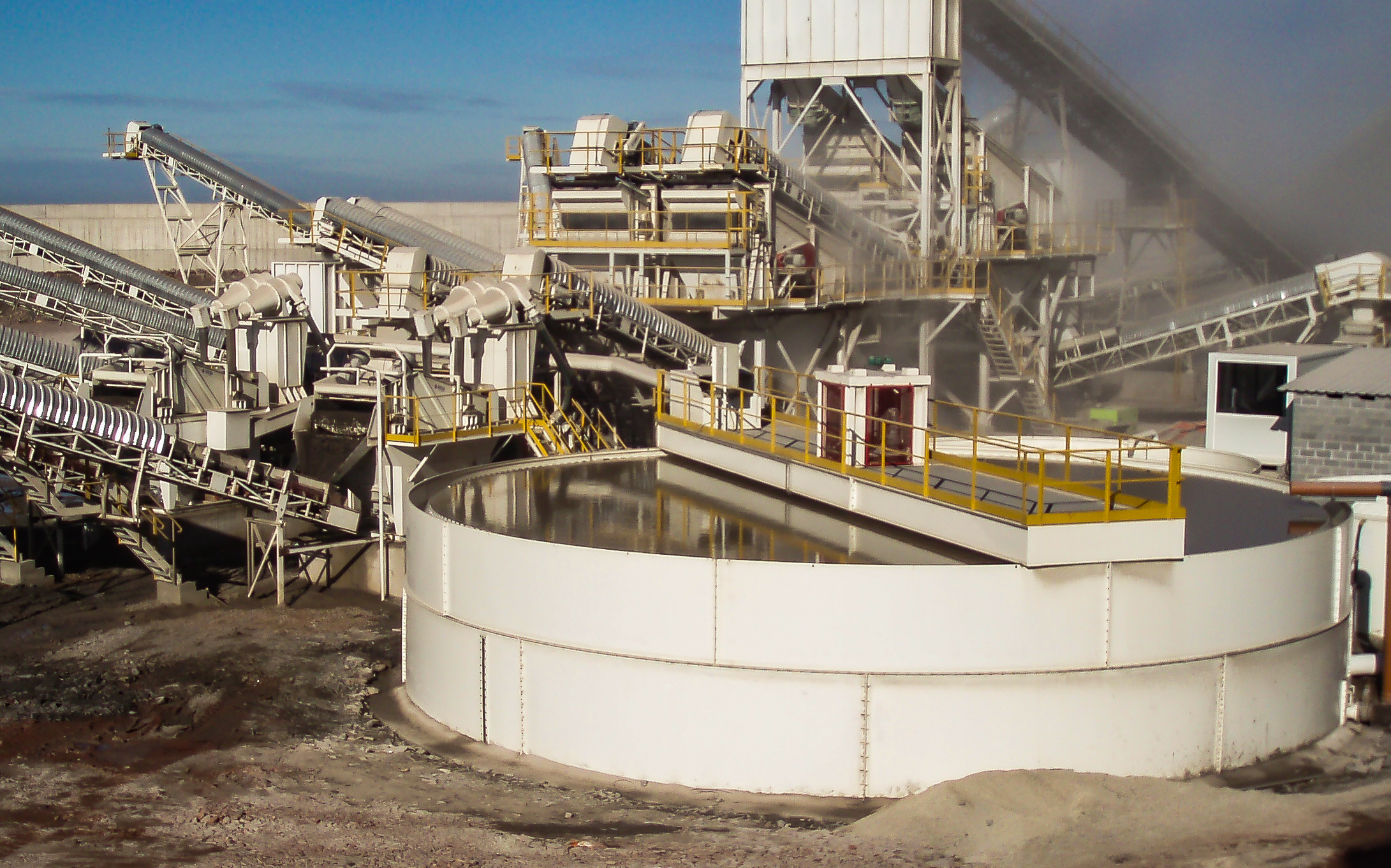 Allgaier supplies washing equipment for cleaning minerals and sand, removing foreign particles, handling sludge and contaminated soils, producing high-performance sands that can be tailored for specific grain size distribution of particle mixtures.
Our machines can be engineered to extract sand based on grain size, fineness, modulus, cleanliness, friability and the content of unacceptable elements (organic material, chloride, sulfate, etc.). These units are used to treat sand for use in concrete as well as other industrial sands, bentonite slurries and other minerals. A sand washing machine with a hydrocyclone is the best way to obtain high quality sand.
One huge benefit is that most of the water is recovered during the washing process.
The performance and accuracy of our systems are significantly higher than in conventional washing wheels or augers. Allgaier's sand washing systems process high quality sands due to a greater attrition. For example, greater friction between the particles ensures that high-performance sands can be produced without the loss of their fine material proportion.
BENTONITE CLAY (DRILLING MUD) RECOVERY SYSTEMS
Allgaier Mogensen desanders are used for recycling bentonite sludge recovered in special civil engineering foundation and tunneling jobs. Our desanders separate rock debris allowing the reuse of bentonite with water that is used as the pumping medium. They can also be used in processes requiring a finer separation than achievable with compact sand washing units (e.g., cleaning of concrete mixers).
Pre-screening allows the separation of thick materials as well as balls of clay or very sticky products. Also, by eliminating the fine sands and most of the clay, we achieve a higher concentration of bentonite in the recovered water and increasing the time the drilling fluid is reusable. Our machines offer a highly effective classification result. Their robust design and easy handling are a low-maintenance solution for any sand processing installation.
Allgaier Mogensen dewatering screens eliminate excess water in the materials in the outlet of washing equipment resulting in a higher pulp concentration in any application that needs a more solid water pulp.
The dewatering screen vibrates using two vibratory motors. These motors produce a linear movement and help transport the drained product up to the outlet. Water is filtered through high-quality polyurethane screens specially designed to avoid binding. With low maintenance and an optimized performance, Allgaier's Mogensen dewatering machines are a highly effective dewatering solution.