Allgaier's line of Mogensen optical sorters are one of the most effective sorting systems in the world and can separate materials with sizes ranging from a pinhead up to the size of a soccer ball. The sorting system has proven its worth on the global market since 1996 and has especially become the preferred solution of choice for glass recycling, mineral sorting, plastic sorting, and salt sorting applications.
Mogensen's optical sorting technology can be applied to any bulk materials that can be clearly classified based on their color, transparency, shape, or size. In fact, it guarantees that materials that are difficult to sort and have an extremely wide range of compositions can be efficiently and effectively sorted with a high degree of accuracy. Glass recycling, plastic recycling, and minerals and salt sorting are a few of the various process where Mogensen sorters have been used.
We offer a cost-effective sorting solution that reliably detects even the slightest material variations. With extremely high throughput thanks to an optimized image processing and extremely accurate detection and sorting, Mogensen sorters maximize yields from bulk materials and minimizes errors. Additionally, a metal detection system can be combined with the optical sorting system so that metal can also be diverted.
Maintenance cycles have been reduced through optimized extraction, automatic cleaning, and illumination and durable compressed air components. With a heavy-duty design, these machines are mechanically and electrically suitable for long service lives in harsh conditions.
Another development from Mogensen is an X–ray system for the differentiation of refractory glass ceramic and normal glasses in glass recycling. Material classification is measured through X-ray absorption through two measurement channels in different wave ranges. This measurement assesses the average atomic density independent of the particle size, particle shape, unit weight, surface color, or impurities. This solution is also highly efficient for fines as small as < 10 mm. The compact design permits easy retrofit into existing plants. Maintenance is simplified with a basic chute system. These robust machines have also been in use for many years in three-shift operation.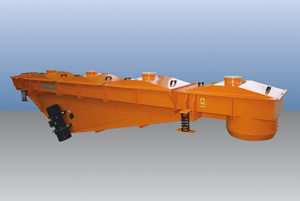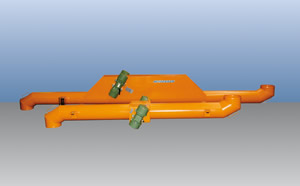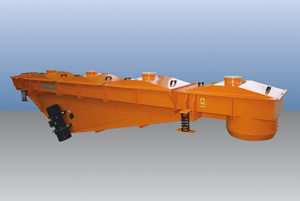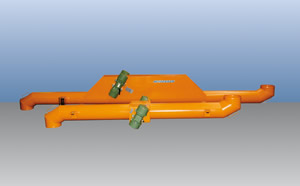 Allgaier offers selected models of vibratory feeders including Mogensen vibratory feeders and vibratory trough conveyors and transporters. Our open and closed type conveyors are effective for the construction materials industry, mining, fodder and wood processing, and recycling/waste applications. These rapidly available equipment solutions are especially inexpensive and straightforward to integrate for the intermediate transport of bulk solids with good flow properties or for separating coarse particles out of material flows.